I am a User Experience Designer based in Vancouver, Canada.
My mission is to help users tell their stories and ideas to businesses through UX design & research so companies can grow faster by focusing on creating experiences that users would love.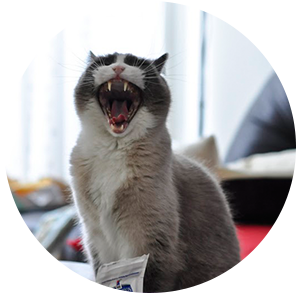 how i work
I envision and communicate ideas through different perspectives. My goal is to incorporate insights from UxD, IA, and HCI into different designs to enhance product usability and user experience.

I have led projects and remote teams that have worked together to design and develop mobile and web products for a variety of stakeholders in different industries. I also have experience working in small teams as the only designer in the team desiging products from the conceptual phase all the way to a complete launched product.
Since I have been working with clients from industry, I am able to easily jump into any part of the product cycle and be able wear multiple hats when it is required to do so. You might say I'm a Product Designer with a project management bent.

I enjoy collaborate with different teams, talk to and learn from actual users, facilitate conversations, and solve difficult problems. I also love to use various methods such as prototyping and sketching to illustrate ideas, and use visualization to model ecosystems and better understand complex relationships.
I help companies reach their business goals by analyzing and identifying their target users and integrating principles from user experience. I am experienced in crafting user experience for iOS, Android, Responsive Web apps, and Desktop Applications (OSX). I am also specialized in designing applications for complex systems such as 3D modeling software, online financial services systems and e-commerce websites.

I have been very fortunate to be able to work with many amazing organisations, from big corporations like Best Buy, to very small businesses. It's easy to say yes to a job, but success for me is intrinsically linked with delivery. I work very hard to ensure that my products and designs are technically feasible and that they add value to customers lives, as well as to business revenue. The products we make should matter enough to be launched, or we shouldn't make them.
Companies I have worked with in alphabetical order
Bark & Co
Bestbuy
Breast Cancer Foundation
Cassia
Cocoon 3D
Convergent Entertainment
Heywyre
Innovative Time Solutions
The Kidsafe Project Society
Klover development
nTrust
Save Everyday
Softsell Technologies
University of British Columbia
V2G
Victory Square
Weleet