Wireframes
The objective of designing a Responsive Web Application is to create a system that is optimized for all devices.
Creating an IA that satisfies different devices and screen size is also one of the challenges we came across.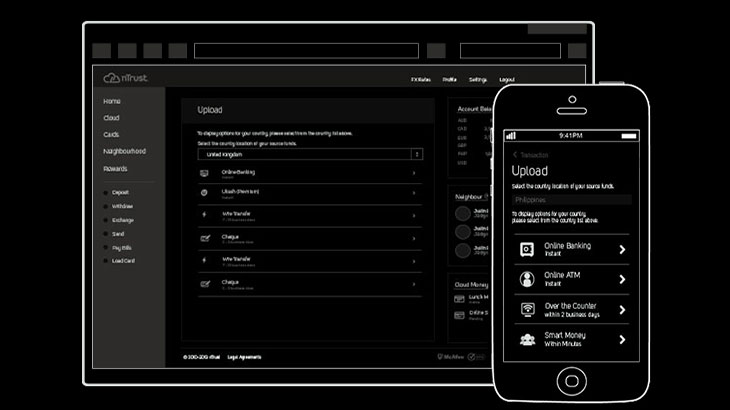 Since our users are sending money globally, our focus is to create a fast but secure platform so users with slower connection network would be able to send money swiftly. Visuals and additional elements are reduced to minimum (without sacrificing the aesthetics) to speed up the loading time.