Wireframes
We explored various ways of displaying information and interactions with different devices.
We are taking references from other mobile devices, TV interfaces, desktop OS and also borrowing elements from the current Windows 8.1 design.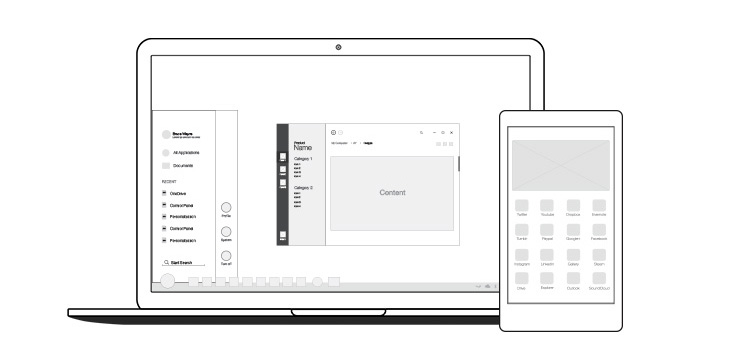 There is a lot of potential with the Metro design, but we need to evaluate and address some of the usability issues it currently has before integrating some of the components as part of our Windows 9 concepts.